Colorectal cancer, the second leading cause of cancer death in the United States, is on the rise among people under age 50. However, when caught early, it is one of the most treatable forms of cancer.
In May 2021, the U.S. Preventive Services Task Force recommended that screening for colorectal cancer start at age 45. It expanded the recommended ages for colorectal cancer screening to 45 to 75 years (previously, it was 50 to 75 years).
This short video, brought to you by Minhhuyen T. Nguyen, MD, AGAF, FACP, Professor in the Department of Medicine and Director of Clinical Gastroenterology at Fox Chase, discusses what's new in colorectal cancer screening—from lowering the age of screening, to the efficacy of screening tests, to new techniques to improve colonoscopy.
Related Presenters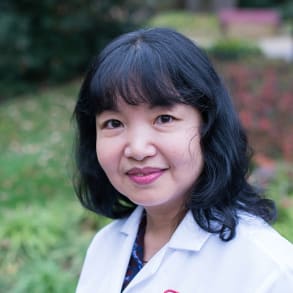 Minhhuyen Nguyen, MD, AGAF, FACP
Professor, Department of Medicine Director,
Clinical Gastroenterology
Dr. Minhhuyen Nguyen is a physician who specializes in adult gastroenterology. Her clinical interests include esophageal cancer, barrett's esophagus, and hepatocellular carcinoma (HCC). She graduated from Harvard Medical School. Dr. Nguyen's ...